Live PNR Status
PNR status can be checked here just by putting your PNR number into the above text box. The passenger will get his train reservation status from eRailinfo.
The most important key to know your booked train status is your PNR number . We will get train number, train name, boarding station, journey date, booking status, berth number and current booked ticket status. PNR number is the 10 digit numeric number mentioned on each train ticket.
When a passenger booked railway ticket from internet or railway ticket counter, the railway generate a unique 10 digit number. Which known PNR (Passenger Name Record) number. The railway Ticket Collector (TC) will match booked train ticket status during on journey.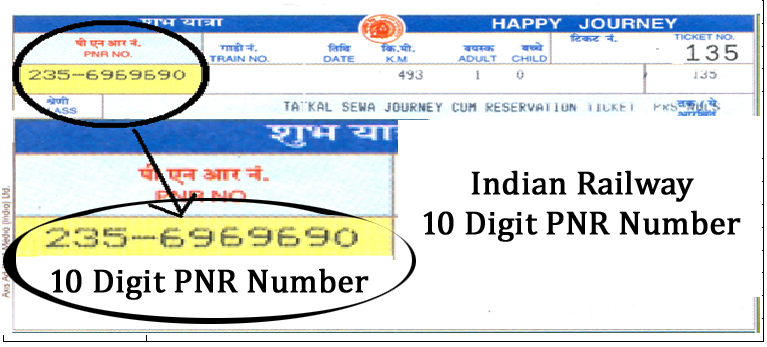 On eRailinfo you will get information about live status of you railway reservation anywhere on any device. Get erail master data for all the stations and trains in Indian Railways.
Note: Do not use any special character like – or space while entering the ticket PNR number mentioned in your Indian Railway ticket